In this, the third part of our Boba Fett ESB Helmet Build, we'll be doing some of the more refined work. In the first two parts we were really tackling the most aggressive parts of the alterations of our CT Malone cast; in part one we removed the ears and corrected the platforms and in part two we dealt with the rear left quater dome distortion and the orbital band. This time we'll be concentrating on the burlap texture mentioned in the CTM and the PP2 Buck posts.
Filling the Damage:
To recreate our ESB Boba Fett favourite all of the siganture PP2 Damage had to be filled and removed. Additional damage unique to the PP2 Buck also had to be rectified and the mandible tips rebuilt.
In this first shot you can see the filler built up around the dent to erase the strange ring around the PP2 dent where the dent was not  finished flush to the helmet.
You can also see the mandibles being rebuilt. This was done using Milliput epoxy putty.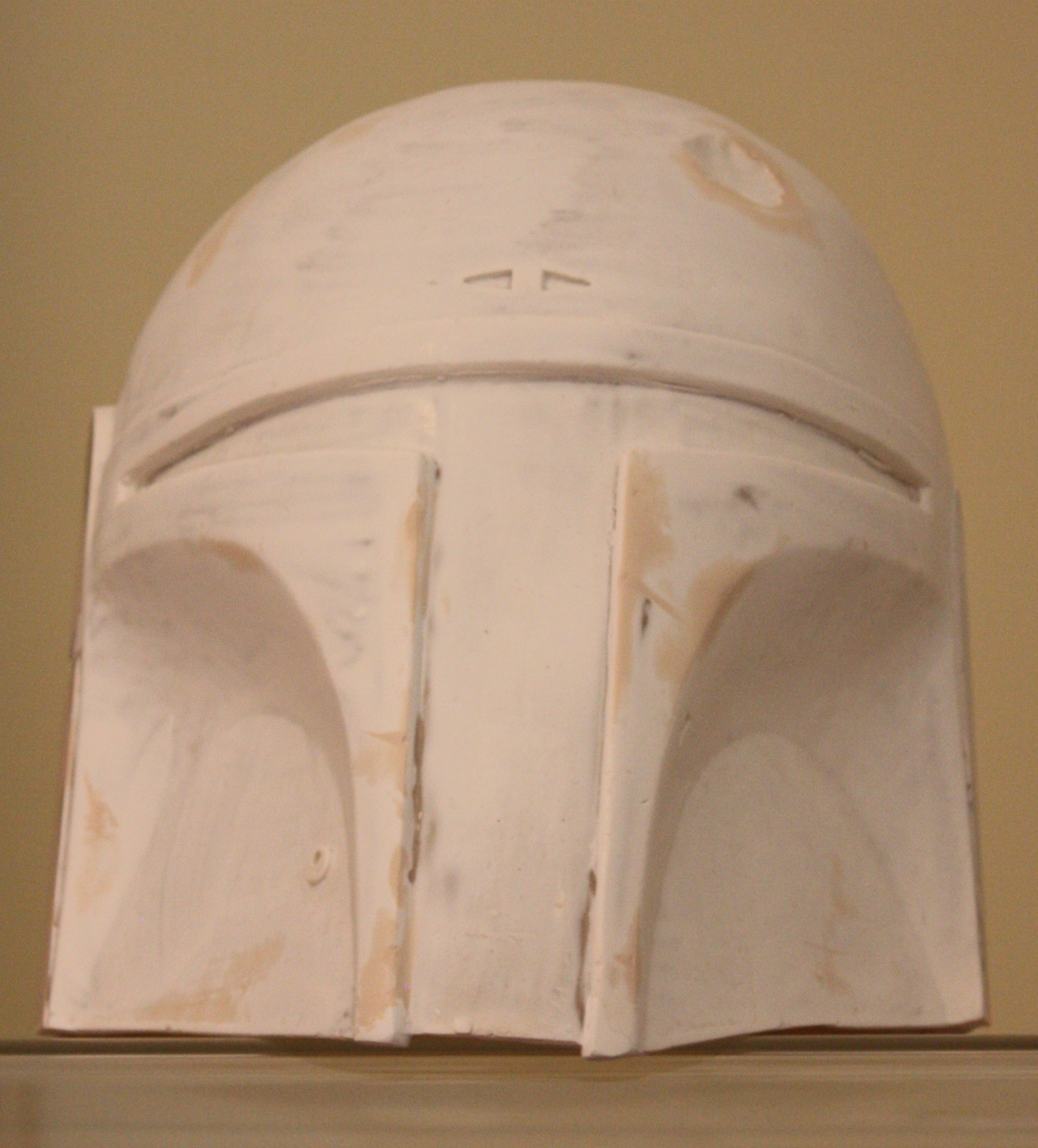 Here you can see the signature damage being filled. Shame.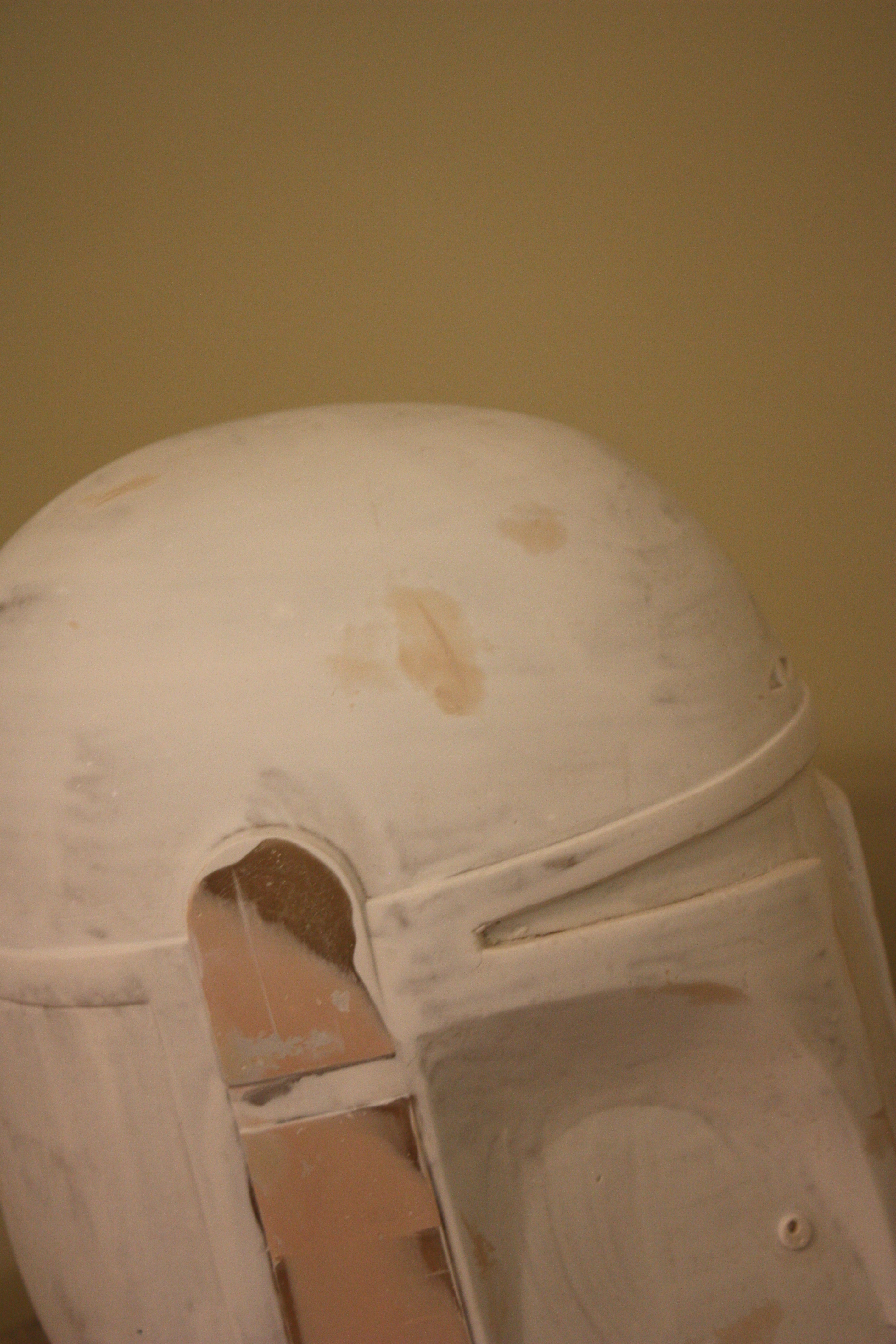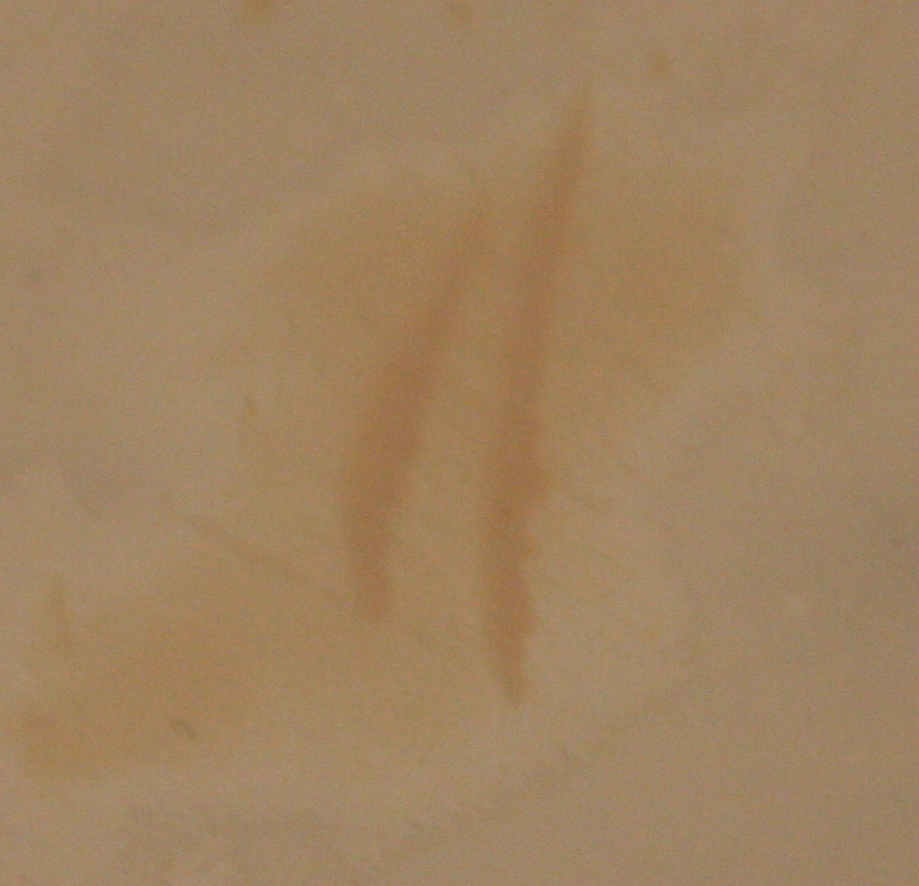 Removing the Burlap Texture:
This is a tough call because essentially I had to sand the suface of the whole helmet. All of the that lovely evidence of the Boba Pre Pro 2 layered paint scheme is gone forever as the surface was smoothed out. There's a real dilema here because some of the imperfections are clearly burlap texture where as some look like they're other imperfections from the original helmet. Some of these lumps and bumps seem to be present on the existing helmets and some of these imperfections appear to have made it through to the prototype of the ESB Hero replica exhibited by eFX.  I used a very fine sanding sponge all over the helmet and went slow.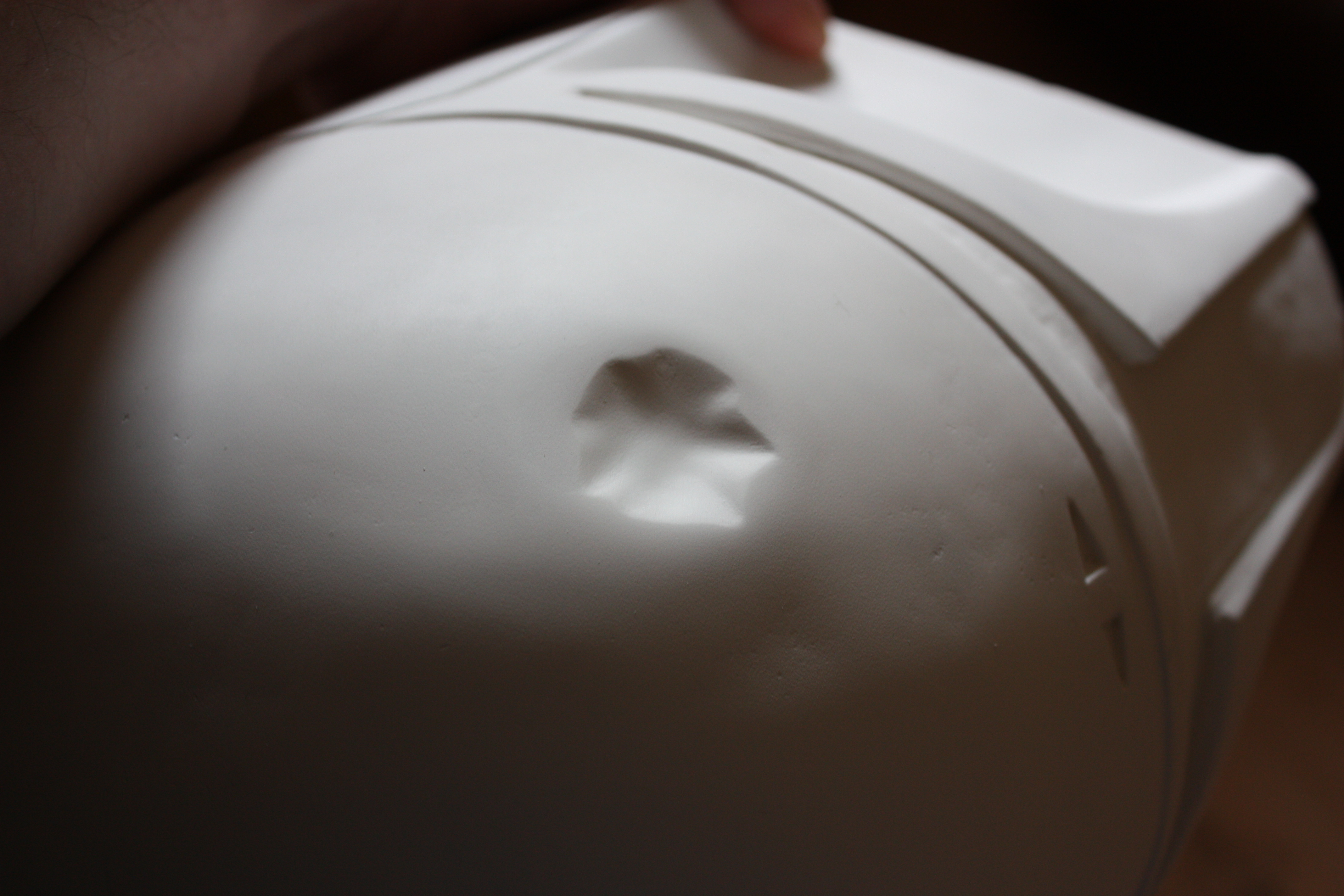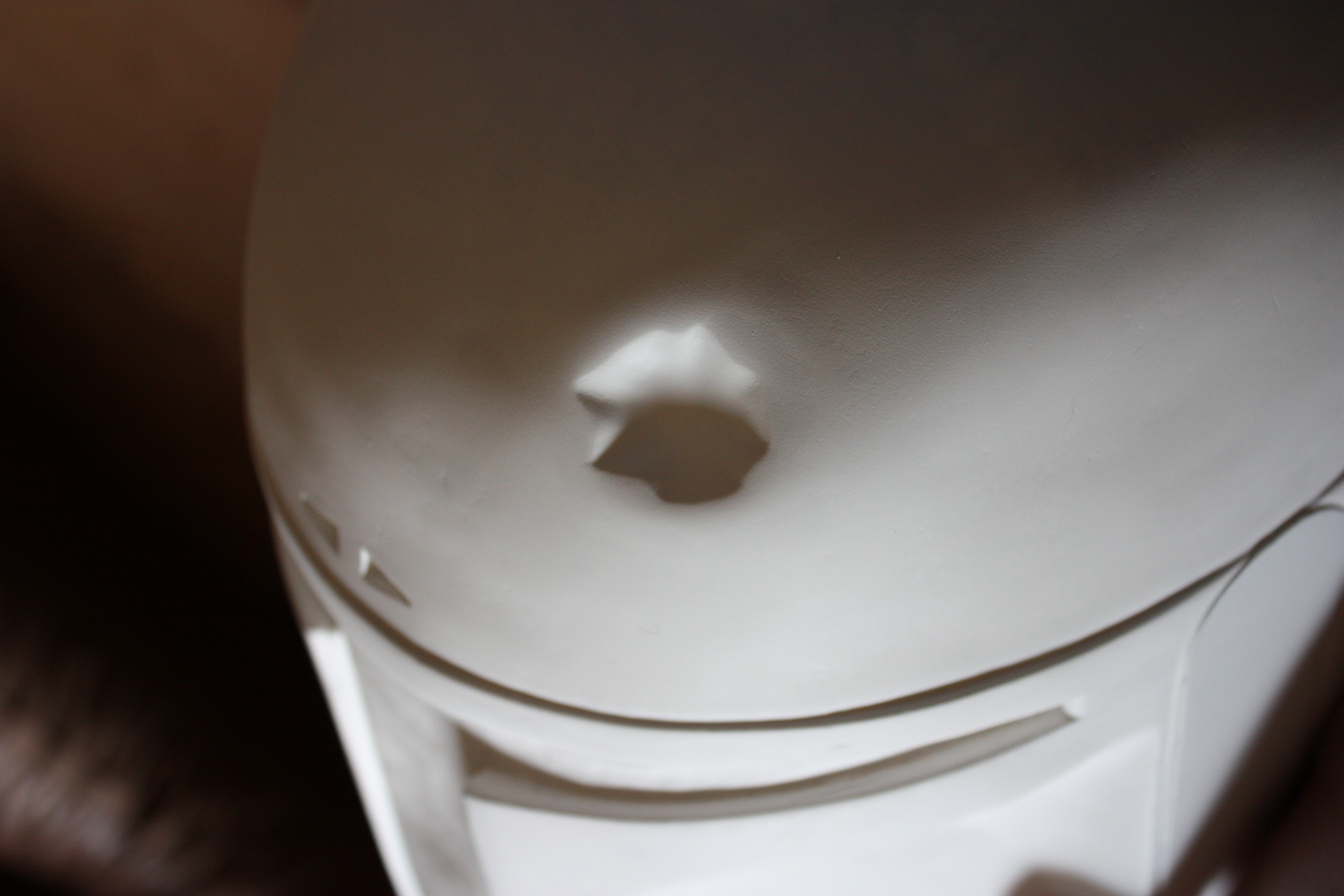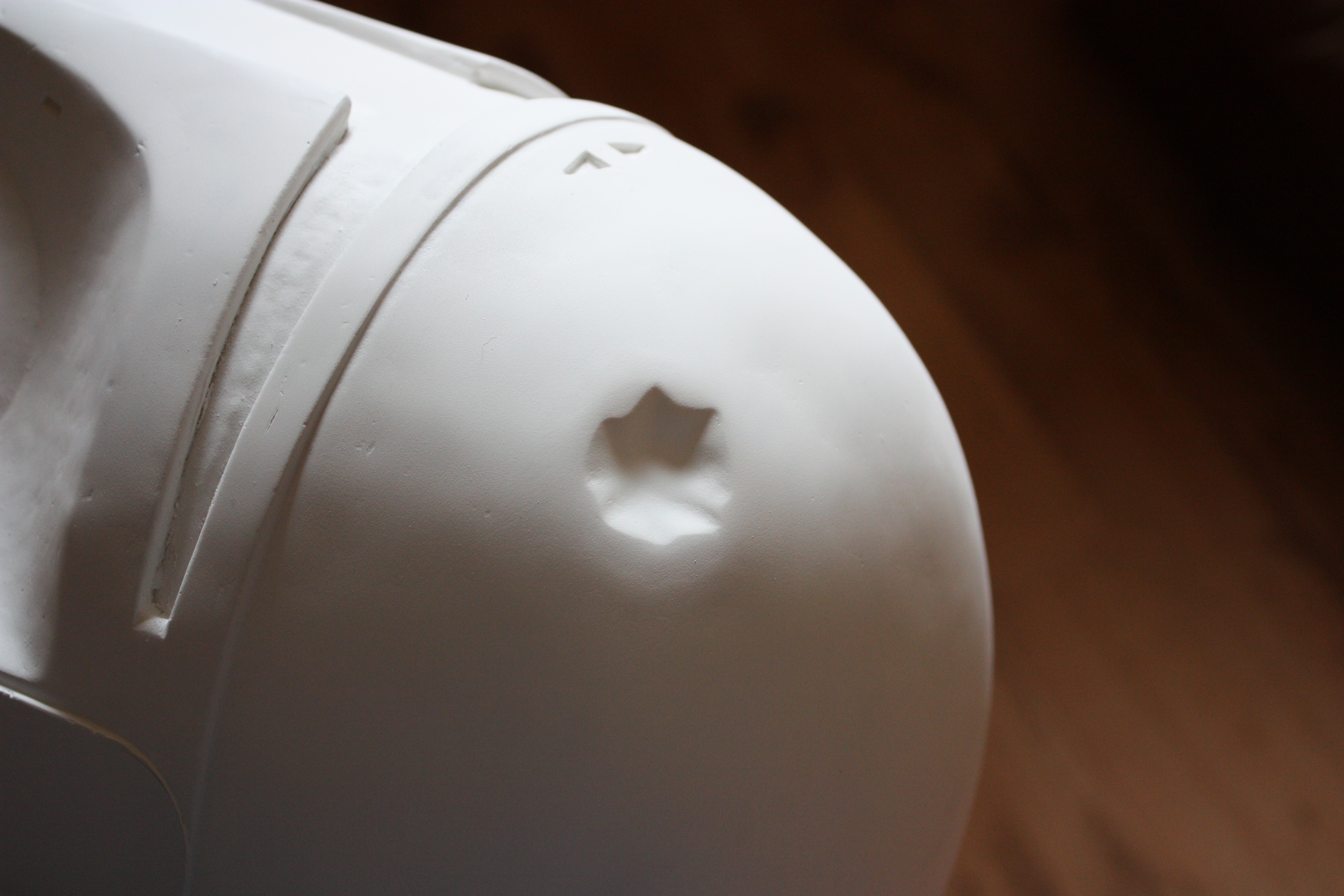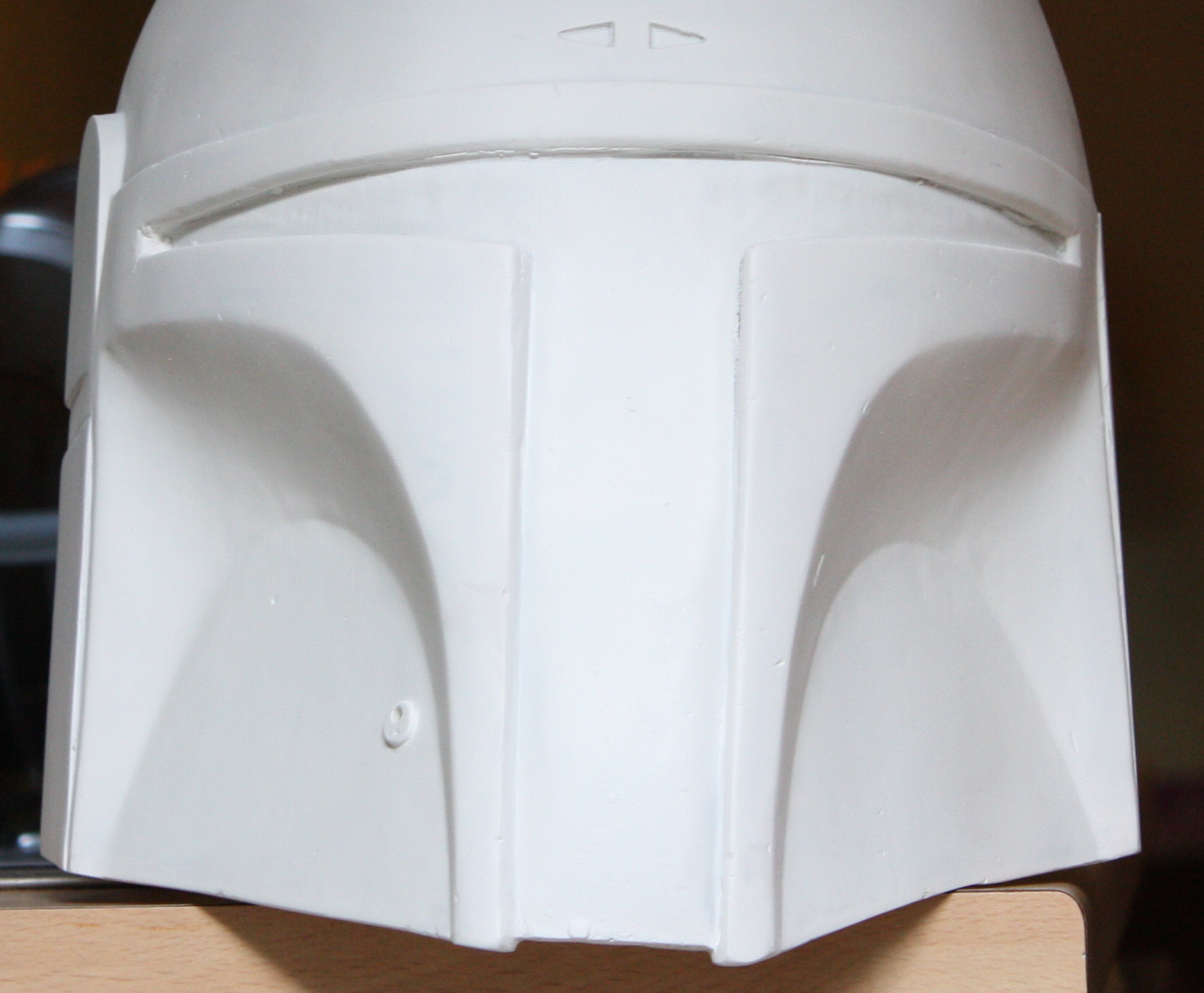 A Clean Boba Helmet.
Here's the lid after the first attempt to make it clean. More  tweaking is needed in various areas but these few shots demonstrate how much the CTM number 4 had altered from its original Boba Fett PP2 Buck form into something unique. As the CTMs are subject to a strict no recast agreement this is the only one that will be quite like this and it is fully bound by the choices that I alone have made.  From this point on I started to think of it simply as 'my' helmet.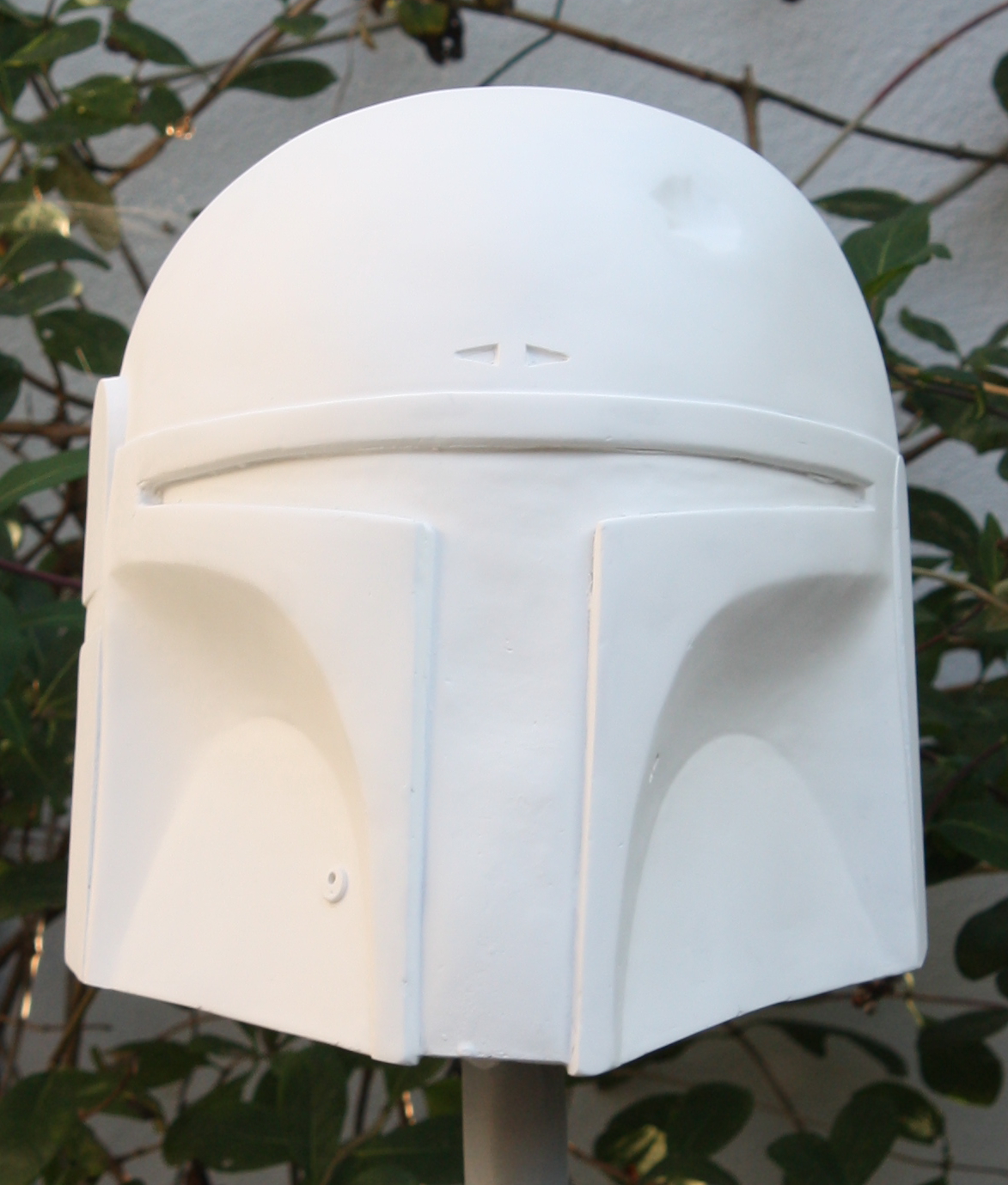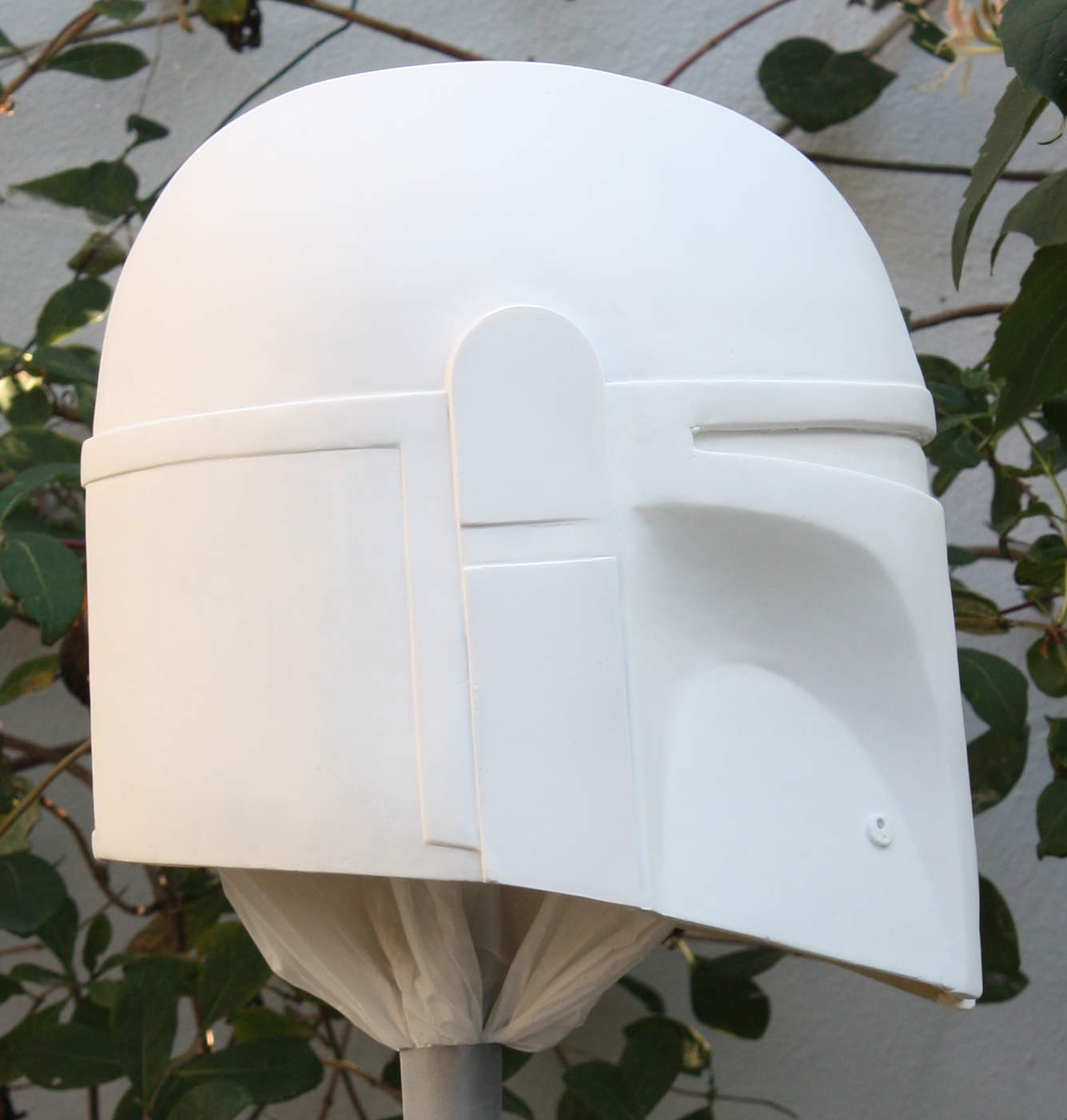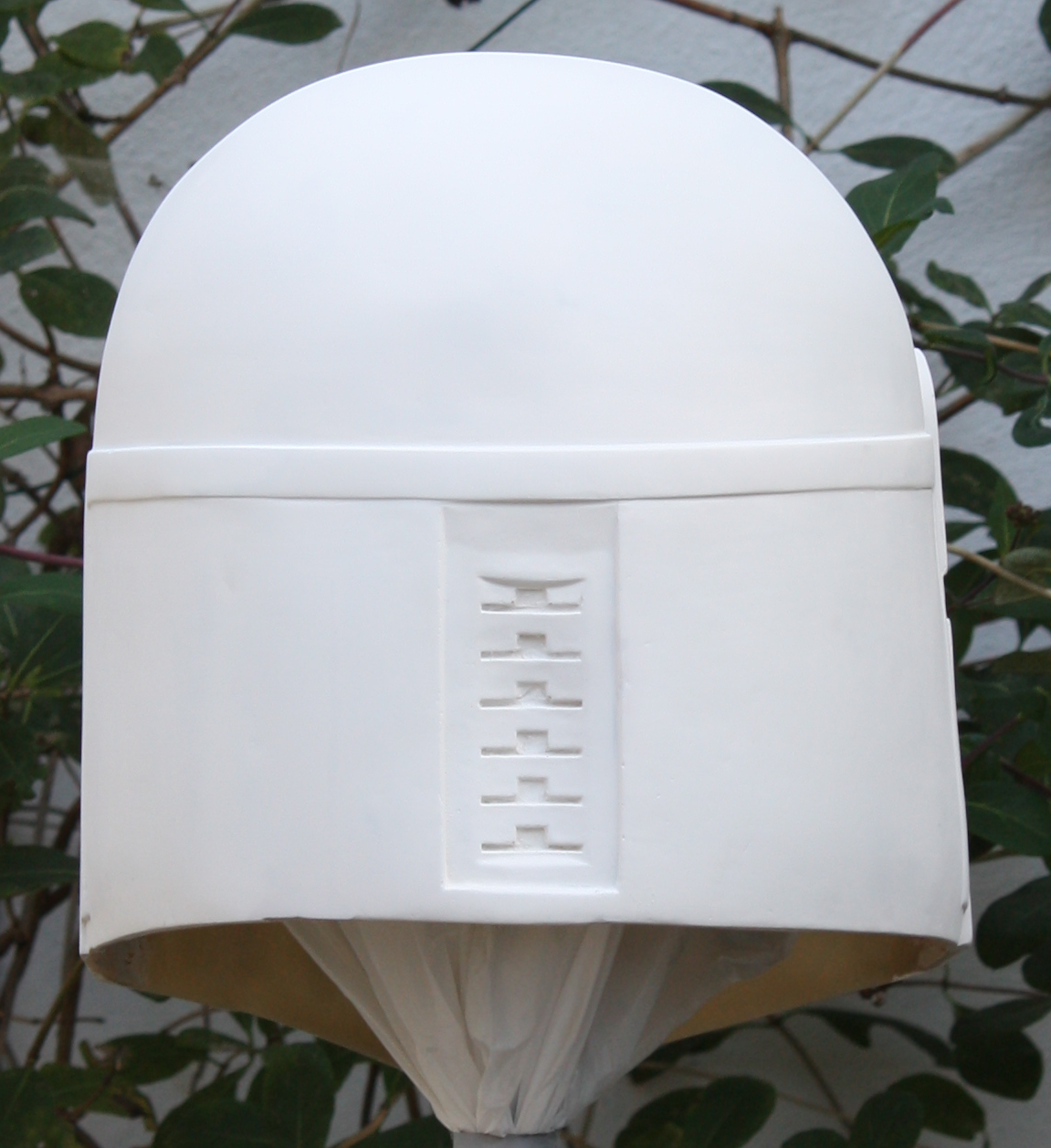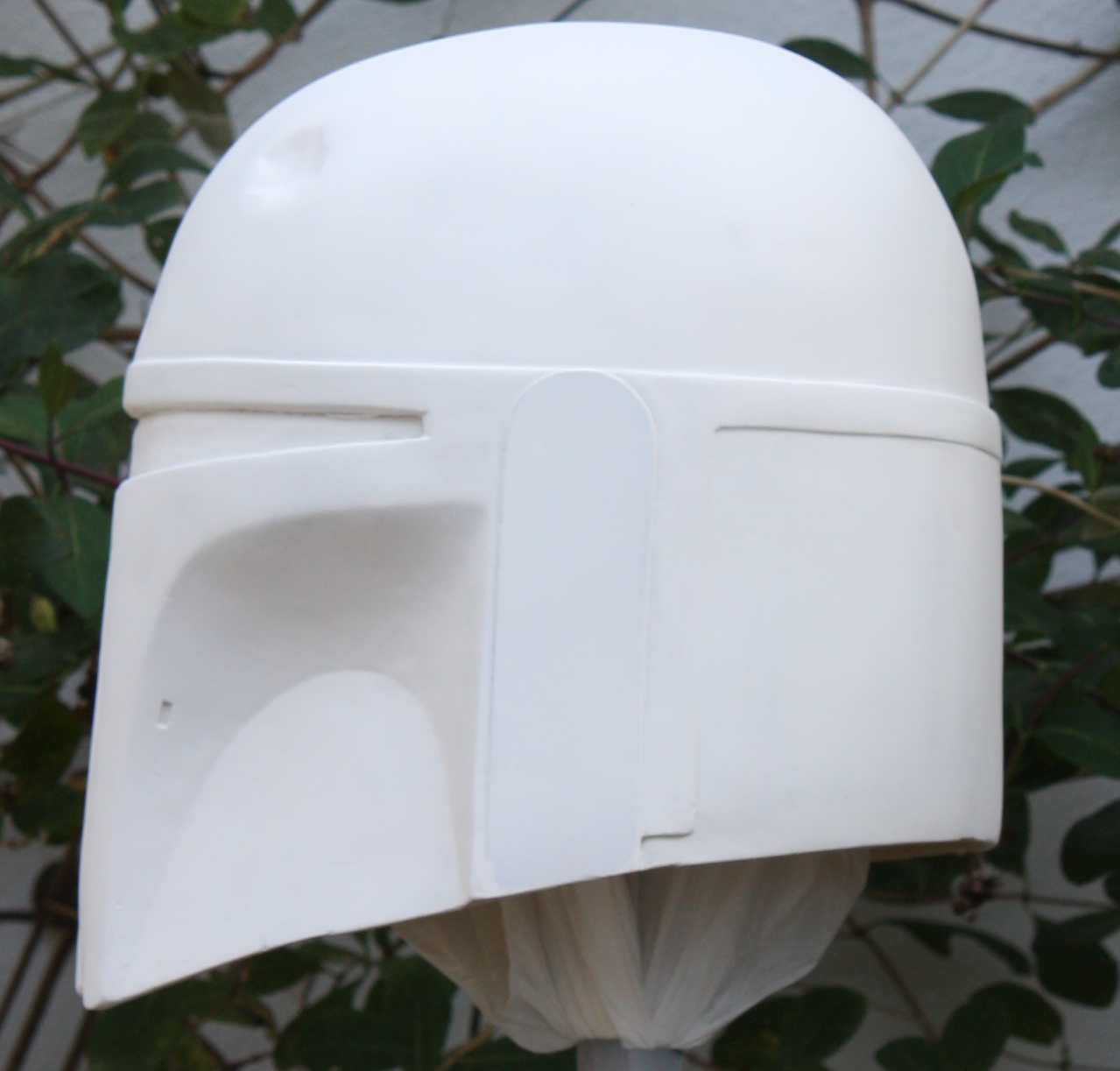 Additional work was done around the base of the helmet to smooth out where it was trimmed after the moulding process.
There's still plenty to be done to recreate our final ESB Boba helmet but now we're at this stage the level of transformation is quite striking. It's been quite difficult to obliterate all of that lineage on such an early cast but knowing there's another sat upstairs on display means I have no regrets.
Comments
comments